About Us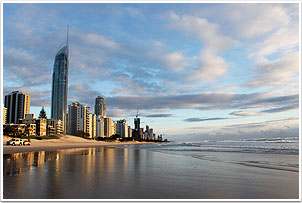 Our practice commenced in April 1987 after the closure of the Price Waterhouse Gold Coast office of which Deryl McConaghy was the Managing Partner. Andrew McConaghy trained with the practice on graduation then went on to broaden his experience with a two year stint in London and a further three years with Hall Chadwick in Brisbane. Andrew then rejoined the practice as Deryl's business partner in August 2001.
The practice has been located in the same premises in Bundall since 1987. We have seen many changes to the Gold Coast and our surrounding neighbourhood but are still proud to provide the same high quality service as on day one of the firm.
Our Firm
At McConaghy & Co, we believe in providing quality accounting, taxation and business consulting services to our clients in a timely and efficient manner.
We have experience of working with an expansive and diverse client base comprising of all entities including individuals, partnerships, companies, trusts and superannuation funds.
Our client base covers many different industries including, but not limited to, building and construction, retail, real estate, information technology, finance, hotels and healthcare.
We are a family business with a reputation for retaining our client base, many of whom are also family run businesses. We understand the needs and priorities of our clients.
Our Philosophy
We aim to provide the highest level of service and personal attention to all our clients at a realistic price. We will achieve growth by sustaining long term business relationships and maintaining our excellent reputation for quality work and advice.